If you think it has been a long time since my last blog entry, consider this – until last week, I had not spent the night in the woods since March!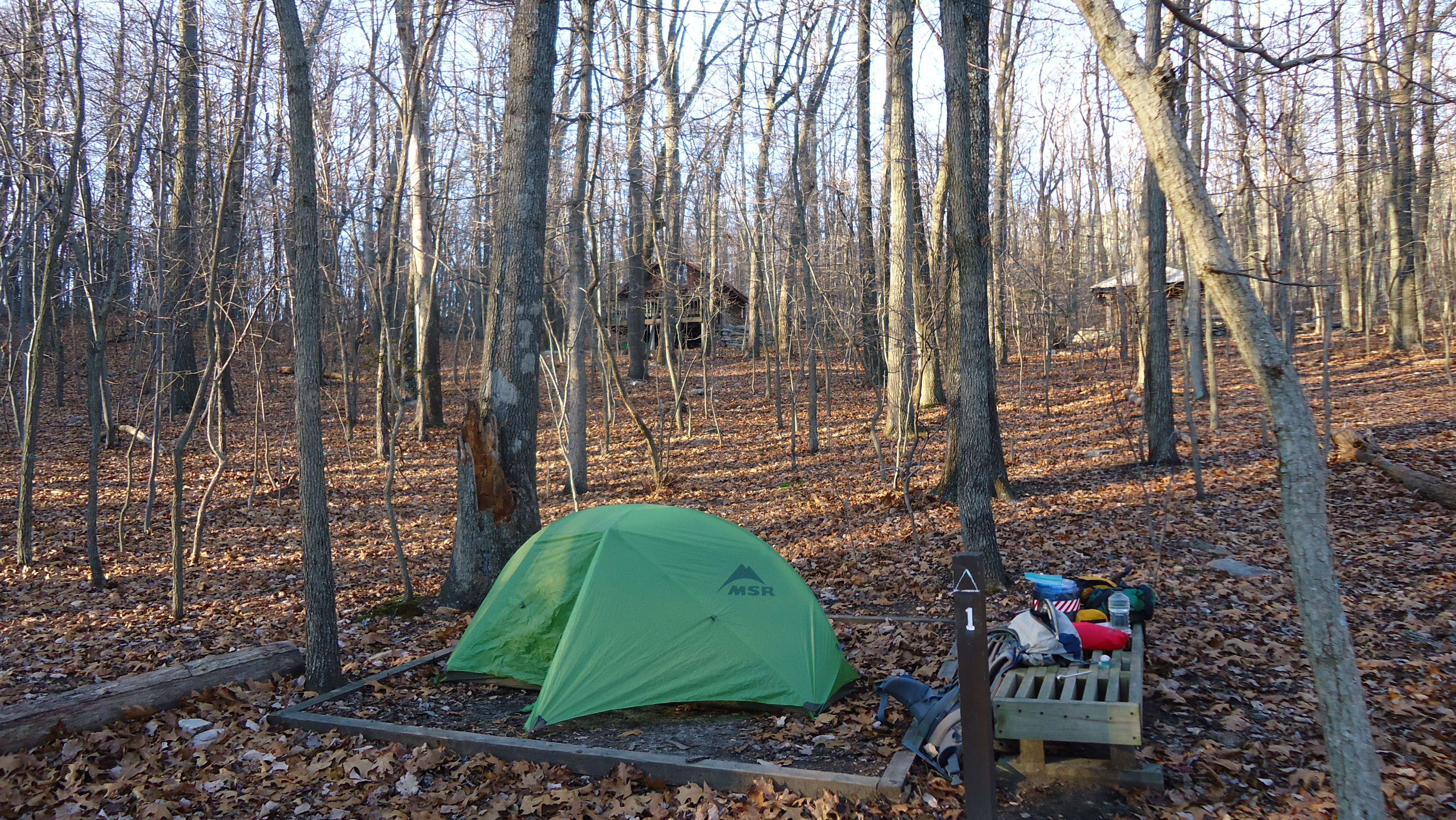 November 19-21st I continued walking south on the Appalachian Trail to get out of town, get into the woods, and shakedown some new gear. My last hike was about 42 miles, going from the Pennsylvania/Maryland State line to Harpers Ferry. Harpers Ferry is the "spiritual" midpoint of the AT and the home of the Appalachian Trail Conservancy, which coordinates trail-wide issues and maintains the registry of thru-hikers, among other things.
For this hike, I picked up where I left off and walked about 48 miles from Harpers Ferry south to the intersection of the AT and Interstate 66 in Northern Virginia. There will be some trail tales mixed with varying degrees of detail on the new gear items, but i will hit you with a summary of the good right up front.
I had a great time and was knocked out by the simple beauty of the woods, the critters, and the sounds.
I was much warmer than my last trip!
My pack was much lighter than my last trip. (For those who know about these things, 22 BPW, 32 fully loaded with fuel, food, and 4 Liters of water. For those who do not have a firm handle on BPW and related issues, we will get into it. Many details and charts about gear weight are in our future!)
The new gear performed well. I am an official convert to alcohol stoves!! (Much more on this later.)
 I was able to meet or beat my expected pace. "Speed" as such, is irrelevant to me and my goals in the woods. But, when planning a 2,600 mile, five month walk in the woods (which is what i am doing getting ready for a thru-hike of The Pacific Crest Trail) knowing how long it will take you get from one re-supply spot to the next is rather important.
I do still need to get my pack weight down. (I have most of that process figured out and just need to continue to earn the funds to replace some gear.)
Though the total mileage is similar between the two trips, the daily output differed. In March, over three days i walked roughly 10 miles, 16 miles, and 16 miles. This trip i walked about 10 miles, 21 miles, 17 miles.
I need to get back on the stick with my core exercises!! I was a little more sore than expected at the end of the trip. Most of the soreness was obviously pack related – hips and shoulders where the straps make the most contact and focus much of the pack's weight. Some of that gets easier just as you go. But much of it will be cured by carrying a lighter pack. For the rest, being in better shape will definitely help.
Upcoming:
Mini-chat on pack weight – contents for this hike
Patagonia Capilene Base layers – general, 1 vs 2, 2 vs Under Armour
Hydration: Bladders – Camelbak vs Platypus and Gatorade Powder vs the new fancy tabs
Backpacking and Cooking – stoves/systems/fuels, fuels, and pots
There may be more, but that is all i can foresee at the moment. Rock On!
*Product Disclaimer – i have no sponsors and receive no gear free or discounted. All product reviews reveal my unvarnished opinions. I will provide links when we get into specific products, as a courtesy to you, dear reader.