Howdy Folks. It has been a while. I have some stuff lined up for you, but some of it still needs a little polish. I had some good momentum going on with the writing and then things got a little weird for me just before Christmas. I got overwhelmed by a wave of unspeakable sadness and was stuck weeping and thinking many a negative thought.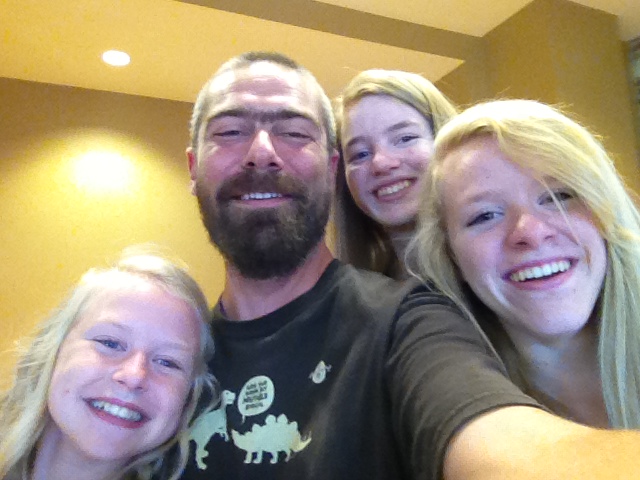 I did manage to pull things back together and proceed with my holiday travel plans and visited with family and friends. Christmas with my sister, brother-in-law, his mom, and my three lovely nieces was splendid. We played some of our favorite games and a few new ones too. I also got to spread a little Christmas cheer with Mickey and Max and their bipeds!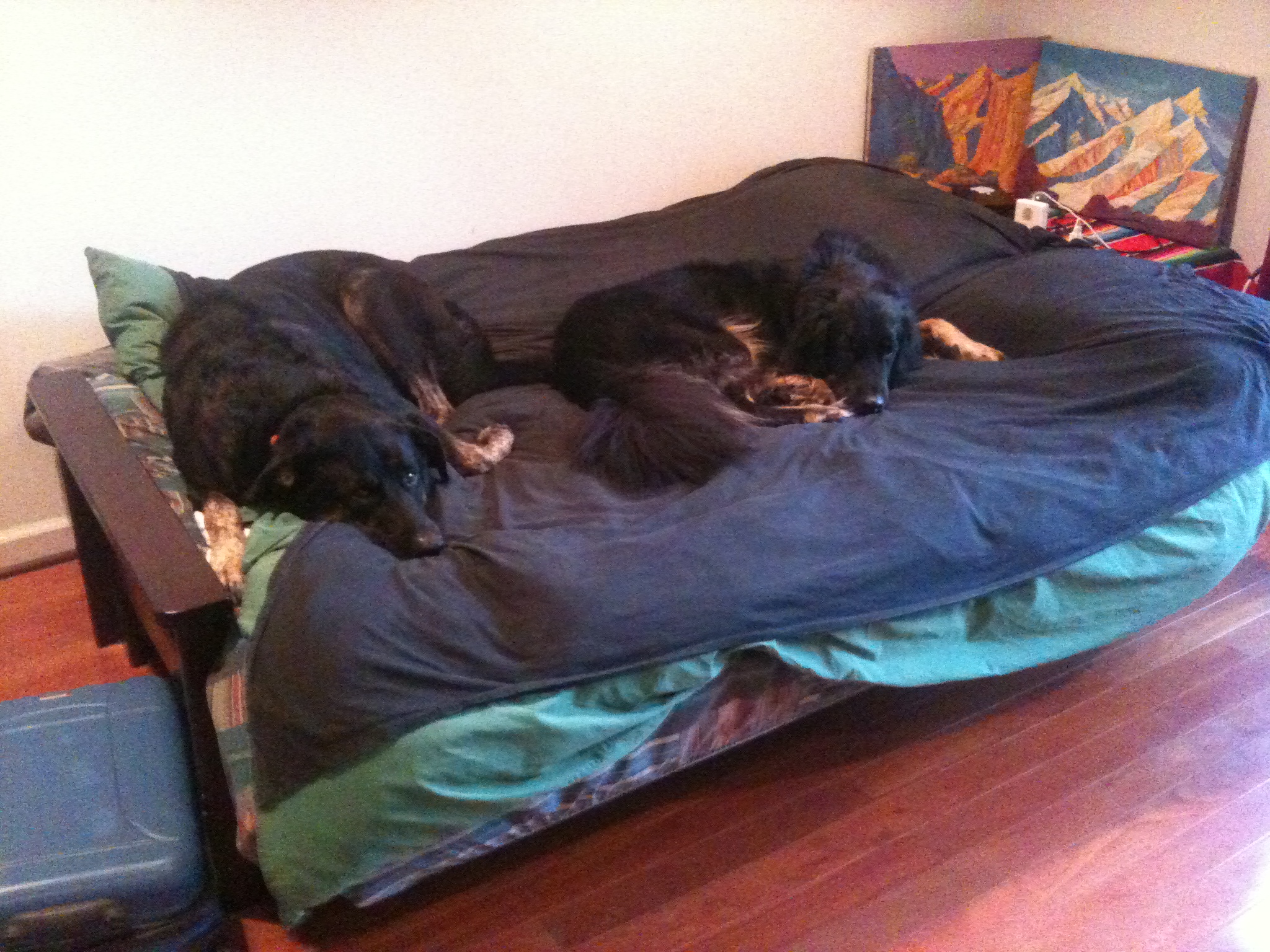 New Years in Richmond was a blast as usual, though the sadness started trying to creep back in on January 1. I rode it out – not splendidly, but i did not get overwhelmed.
On a brief return to NoVA, i got to take the nieces out to visit an old friend's farm to ride some horses as well as share some time with her family. This has been a wonderful reconnection largely facilitated by Facebook.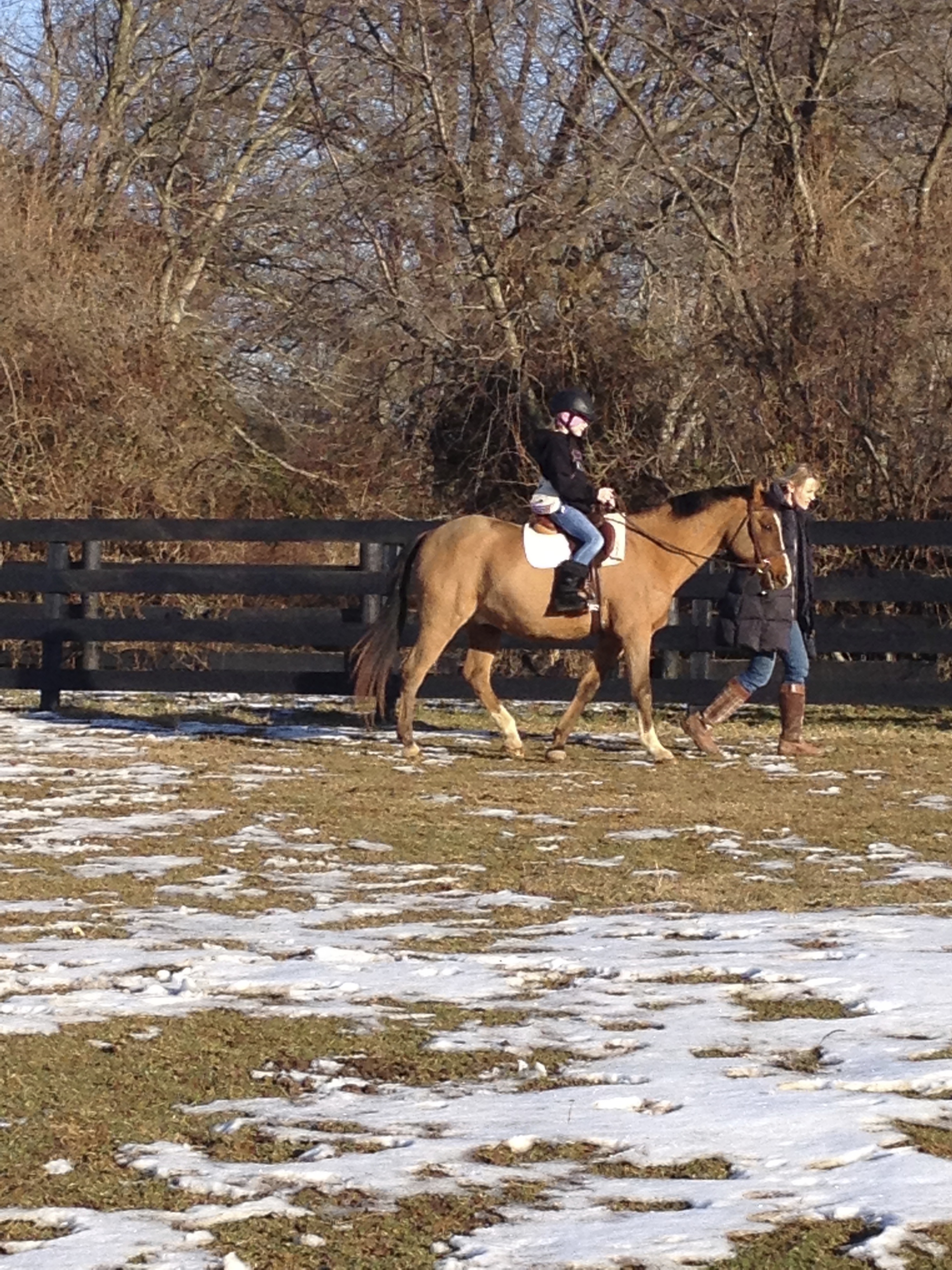 I felt a little rocky again once i got back to PA, but i have spent time focusing on what needs to be done and applied doses of "Fake it 'til you Make it" as needed and i think i have righted the ship again.
Vance and i have made some excellent progress on the business front, i have some consultations set up with another LYP member regarding RAI's technical evolution, and have a few social outings on the agenda as well. I am also nearing completion on the JMT movie project. I need to review it again, but i believe that all the visual content is set. Once i verify that, i will add in some voiceovers where appropriate and be ready to set up a mechanism for those interested to either download it or receive a DVD.
I used my Christmas present from my sister's clan, an REI gift card, to replace my old backpacking pan with a new one that i like much better. It boils water faster, has a non-stick coating, and can actually nest a fuel canister.
Jake/Floyd and i got to talk on the phone several times over a couple of days as well as exchanging some emails and it was really great to get to spend some time with him again. We have not had much time to chat since we left CA in July.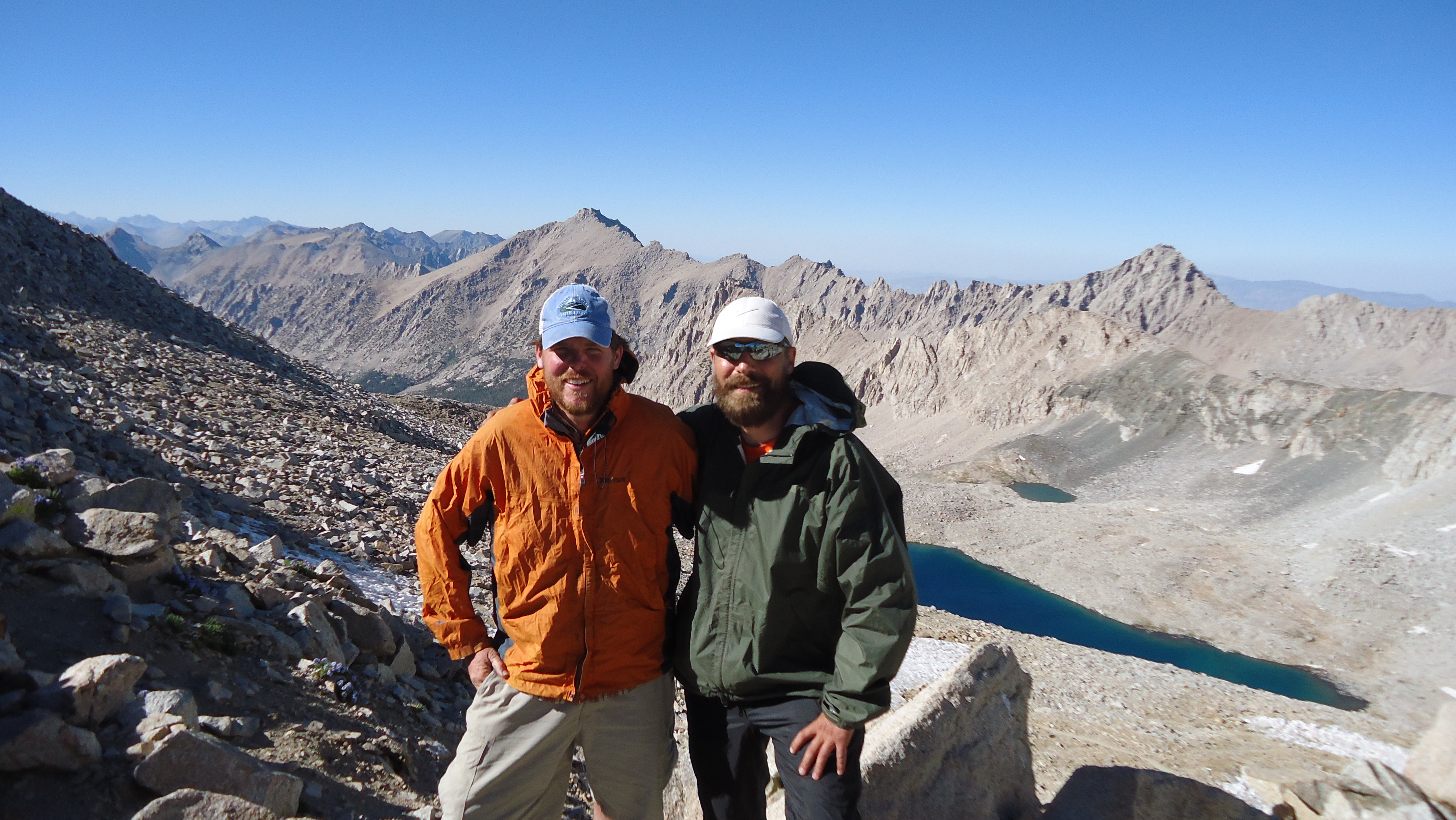 The next few days should be pretty full with business research and presentation creation, but i expect to have some time to dedicate to personal projects (writing and the JMT video) in the second half of January. I had hoped to have the JMT video ready for Christmas, but hopefully it won't drag on past the end of January.
I hope your holiday season was filled with at least as much cheer as mine and hopefully far less battling with demons.
Cheers!