I am a huge fan of audiobooks. If iPods and audiobooks were around when I was painting houses professionally, I might not have stopped. Well, I still would have stopped that as soon as possible, but it would have been much more enjoyable.
I highly recommend the following, all of which were in my ears during my recent painting escapade:
Stephen King's 11/22/63
Stieg Larsson's Millennium Trilogy 
Jim Butcher's The Dresden Files – sadly two of these are not in iTunes, though they are available at audible.
And a treasure I have been saving for, now "out of print" but still it can be found, the only Unabridged Recording of JRR Tolkien's The Hobbit and The Lord of the Rings. *Ultra Nerd tie-in: I am almost certain that this is the same version that Eddie Dean listened to in Stephen King's The Dark Tower Series.
Huh. These were unavailable, not even through audible, but for resellers for the past few years and even a month or so ago when I purchased them, but now it looks like they are on audible…
In the world of comedy, I learned about Tig Notaro when I went to the "Live" edition of This American Life  this past spring. She is a great comic and her debut album Good One  is Fun-Knee. In the past 4 months or so, some terrible stuff has happened in her life and she lets it all hang out in a recently recorded show – Live. That show will blow you away! And, Tig is one of the few comics I love, like Mike Birbiglia, who uses no profanity in her shows. She remains a little edgier than Birbigs, but still "clean".
Audible vs iTunes – I prefer to buy stuff through iTunes. I like getting the content, backing it up, and knowing that I can revisit it whenever I want regardless of whatever licensing deals make content come and go from any vendor. This works in iTunes, but not with audible. Also, the sound quality through audible is less than that via iTunes.  That said, audible is a good service and can be a much cheaper way to get content.
On an audio-related front, Headphones!
My grandpa is 90. He served in the Air Force during WWII, Korea, and Vietnam. He has diabetes, a touch of gout, prostate cancer, after-effects of Agent Orange exposure, and did I mention – he is 90! He is doing well, but he doesn't get around as easily as he used to. He likes to watch TV – Westerns, Action, Bond, anything about how stuff is made, and many more. But, he does not hear so well anymore and when he is watching TV in the basement, it is so loud i can hear it while listening to my in-ear headphones on the third floor – or even outside. Let me clarify – I can't *just* hear it. It is still so loud, I can't listen to spoken word items, news podcasts, books, anything like that. His shows overpower my ability to focus on the words literally pouring into my ears.
He won't wear his hearing aids – that is a non-starter. For years, he would not use headphones either. My brave and loving father stays down there with Pappy and, somehow, works in that cauldron of aural pain. We got my dad a tool that does help – an older version of these Bose Quiet Comfort Active Noise Canceling Headphones.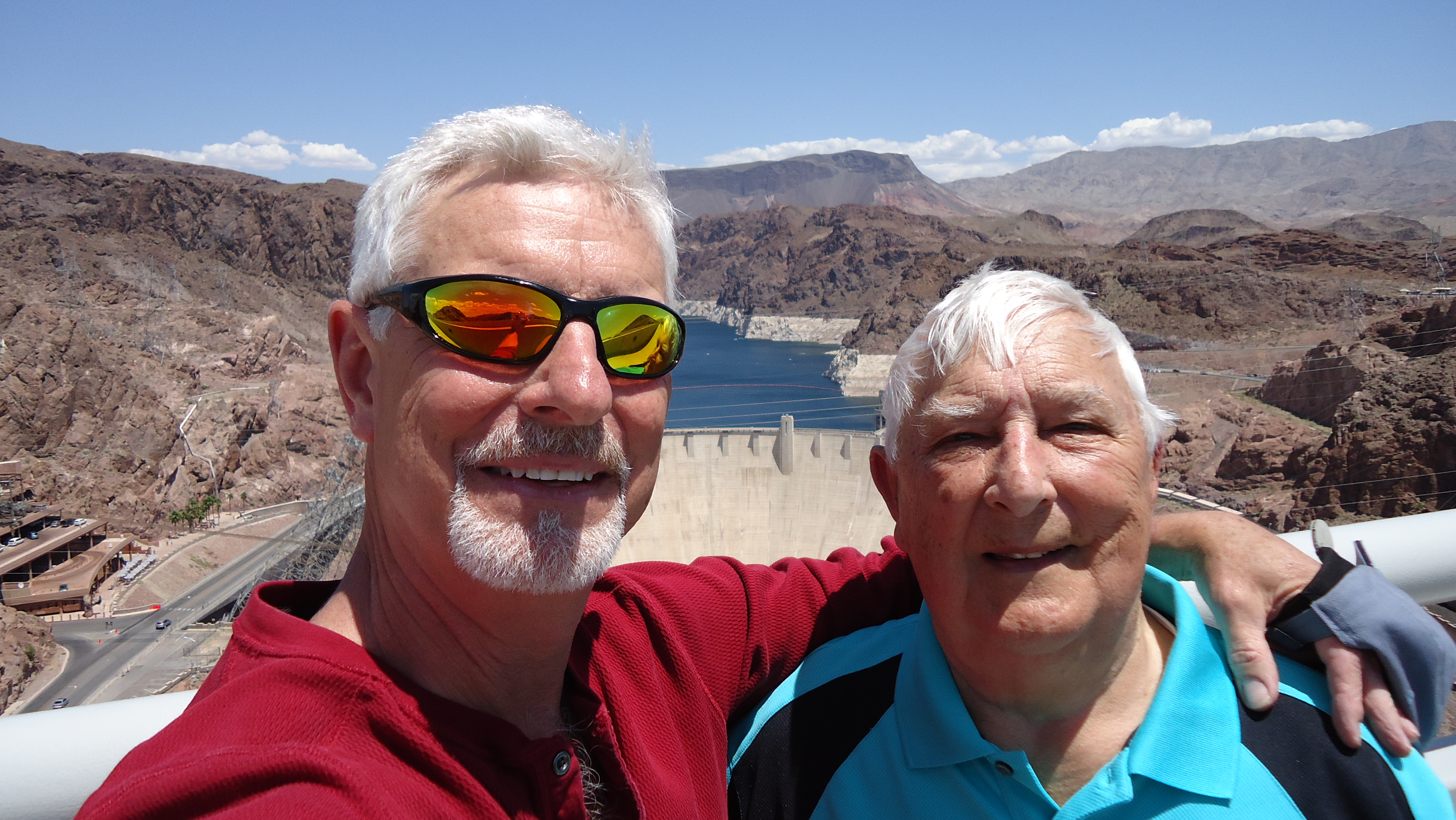 The past year my dad has been having Pappy wear these in the car and on the train back and forth to the VA near Philly, and Pappy likes them. He bobs and rocks out to Big Band tunes from the War Years and some similar stuff. This planted a seed that has born glorious fruit. I found the perfect solution for us now that Pappy is no longer headphone averse.
These are no longer available from the Sony site, but I found them in stock at the local Circuit City replacement HH Gregg. They are very comfortable, wireless, simple to setup, and have a few truly awesome features. The transmitter that allows these to be wireless acts as a charging base station for the headphones. Pop them in the stand, magnets lock them into place and they recharge.
The headband is two-piece. The inner piece which sits on your head is the On/Off switch. They headphones are Off by default, but they turn On when you put them on your head. They turn themselves Off when you take them off. Genius! The Headphone volume is independent of the TV volume so he can have it LOUD in his ears and the TV can be on mute, or on low so others can stay in the room and watch a show with him.
Our house has gone from a War Zone of Pain to a peaceful Sanctuary!
Hey, that's it for today, but I have got more lined up for you, including the conclusion of the JMT. I am looking at you Sweet!