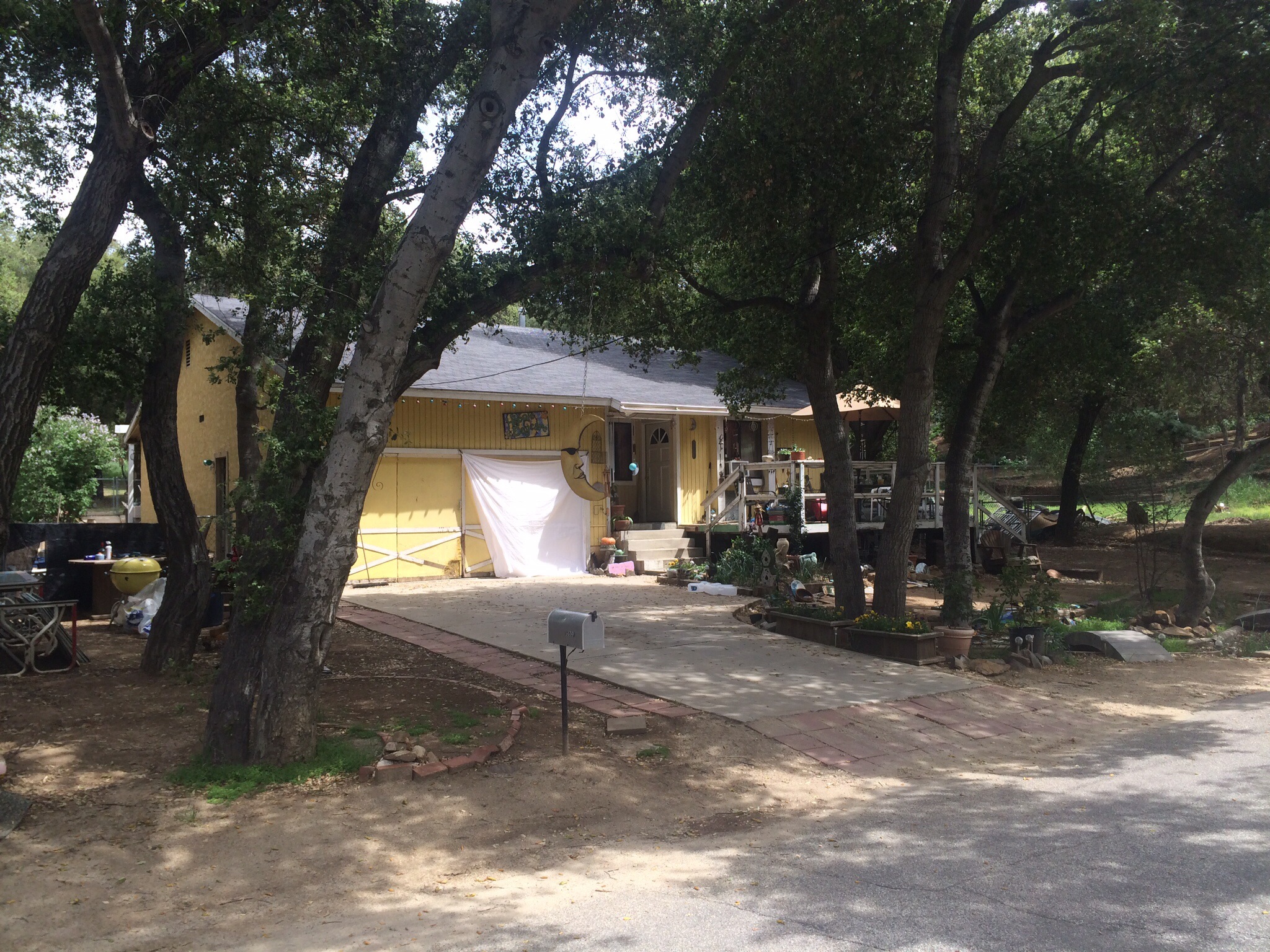 Note – I am now operating via iPhone only. Bear with me folks.
A few people have asked me about physical conditioning. Some who have seen my daily itinerary have asked about my fitness to do an average of 25 miles a day over and over.
I feel good about my physical readiness for this trip. While I am a pretty active guy in general, I did some specific training to prepare for the PCT. I started in earnest in the spring of 2013. I began taking more and longer walks.
I live in a small town in Lancaster County, PA. This is farm country with nothing but rolling hills in every direction. We don't have a ton of elevation change on any one hill. 300 feet is not a bad estimate of the average change. But there are generally at least 2 of these rolling hills in every mile. Several US cycling teams train in the area.
It did take me a while to get used to walking without having a canine companion, but I adjusted. I found a few circuits that I enjoy that do not require any driving. These are my favorite kind of hikes. Just walk out your door and go. I started doing a 13 mile loop with a 20 pound pack at least once a week and more often when I had the time. I would finish the circuit in about 4 hours including several short rest stops and usually a 15-30 minute stop to read and reflect in a beautiful gazebo.
I used these walks not just for conditioning but for gear tests. I tried out several pairs of pants, shirts, hats, and socks until I found the gear that really works for me.
I started running again after I quit smoking last November. Once December hit and the cold really set in, I joined a gym and kept running inside. From December 7th to early March, I only skipped three days. I ran (or hit the elliptical) for at least 1 mile every day. Most days it was 3-6 miles, and I kept an 8 minute mile pace on average.
In January, I started with a weight training program as well. Nothing too intense or extensive but the 30 minute machine circuit at my gym hits all/most major muscle groups and is a great place to start for anyone who has never done weights before. I did that every other day.
Despite the wicked cold and lots of snow, I still went hiking on some of my favorite woodsy trails at least twice a month through the winter. I hiked when it was 12 degrees, old snowpack in the woods, and fresh snow falling. I would take a 20 pound pack and hike 6-12 miles depending on the conditions.
The past few weeks I left the elliptical behind and went back to the treadmill to get my feet used to the pounding again and my body to walking instead of running or elliptical-ing. I set the incline for maximum, and the pace at 4 mph and rocked out for a solid hour. Sometimes I would do another 15 or 20 minutes but most days I would begin my cool down after the hour.
When I combine the past 12 months of physical conditioning and gear testing with my prior experience hiking big days in the Grand Canyon or Mt Humphreys in Flagstaff and completing the John Muir Trail through the Sierras – I feel confident.
None of this is to say that everything will be rosy. Some days will be hard. I just mean that I am really comfortable and confident with the capabilities of my body, my gear, and my mind.
I am ready. Let's do this!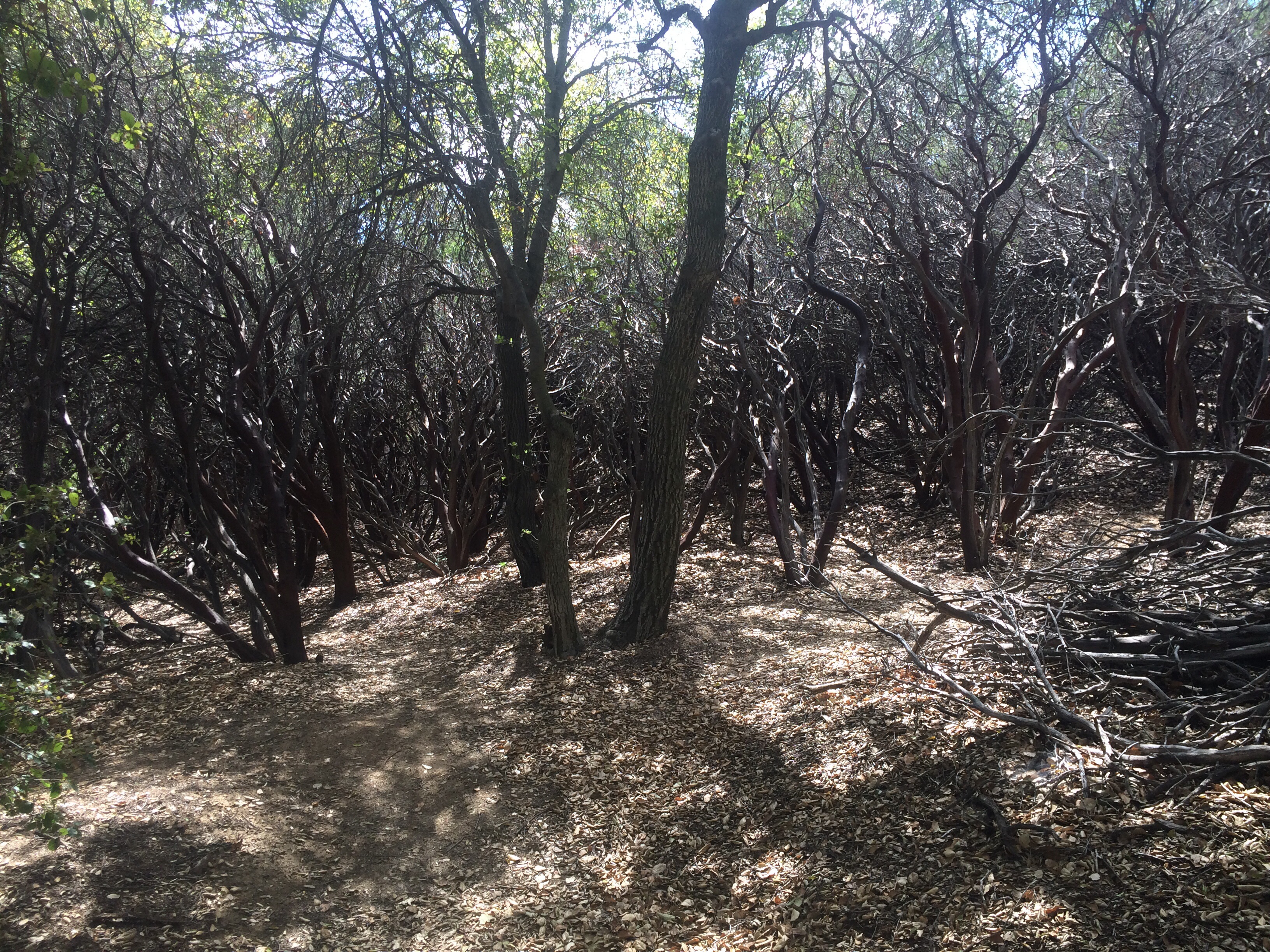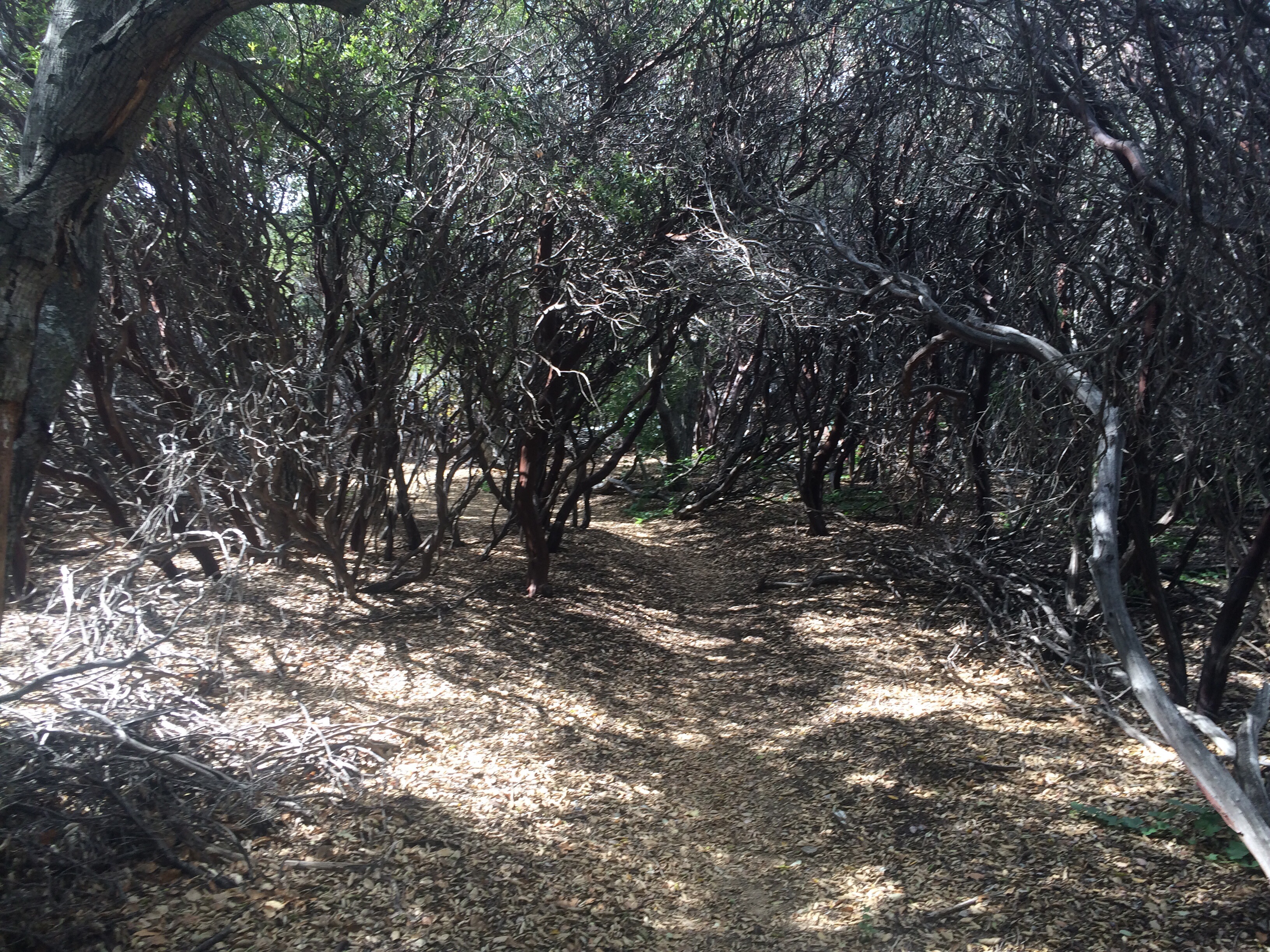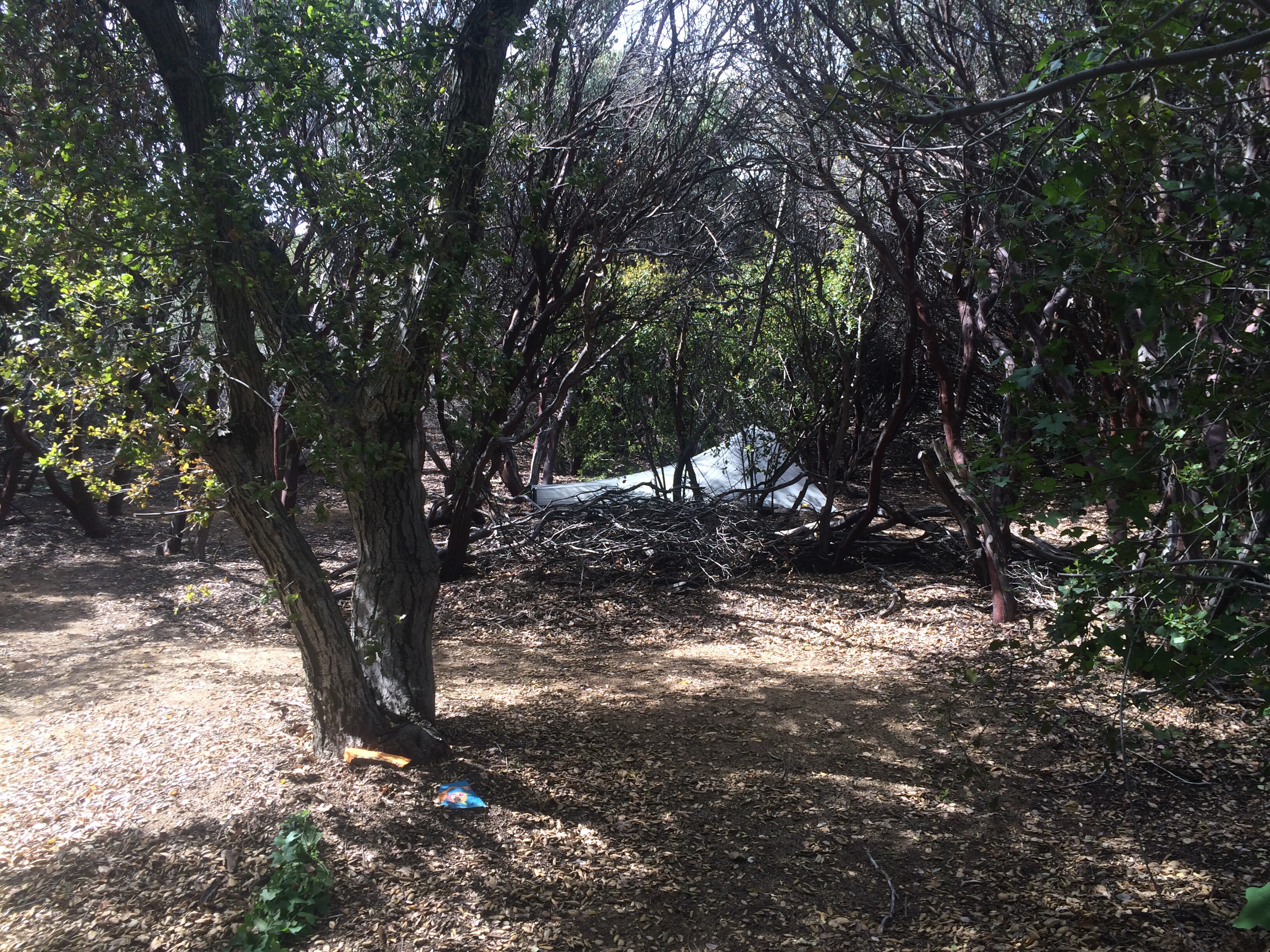 The magical manzanita forest at Casa de Luna. It will be interesting to see how much greenery is here when I am back in a few weeks…